Minamar Maritime & Trading Services
MINAMAR MARITIME & TRADING SERVICES (MINAMAR) is well prepared to meet the expectations and demands of our clients, well into the new age. Our team of highly flexible, adaptable and professional staff is very attentive to your needs and they will strive to meet and exceed your expectations.
One of our principal activities as licensed Manning company is to serve better our Principals and Clients. We adhere to the Highest Standard of Crewing and Manning Operation Management. We provide Quality Services in order to best satisfy our client's specific requirements according to the MLC 2006 and STCW 2010. We take this valuable to humbly introduce our company to your good selves and submit that our activities range comprises best Manning management, shipping agencies and nautical training services.
We sincerely hope that our company will merit your kind attention and gain insights of what our company can contribute to your esteemed organization in crewing manning nautical training and management operations requirements.
We are ready to look through any offering on your part. In setting up business contacts, we are prepared to conclude agreements relating to all mentioned above shipping manning management matters with prospective partners on the basic of a mutually beneficial support in all the above activities.
---
Protecting the environment!
Supporting the principals!
---
MINAMAR MARITIME & TRADING SERVICES (MINAMAR) established in 2006 from that time succeeded to gain a lot of deals with worldwide famed manning, management and training centers in Europe and middle east countries. It is a pure Greek Company with very big prospect in the shipping, manning and training industries planning. IN THE BEGINNING OF 2018 TO obtain certificates of approval of BS EN ISO 9001:2008 BS EN ISO 14001:2004 OHSAS 18001:2007.
Had prepared all the appropriates relevant Manuals our experienced staff already sent to U.K to make the proper courses and seminars to issue excellent complete. SAFETY, HEALTH, QUALITY ENVIROMENTAL AND EFFICENCY MANAGEMENT SYSTEM (S.H.Q.E.EM.S). Manuals meeting our clients need to achieve the best performances in all of their shipping management and manning activities.
---
Respecting and implementing SOLAS/MARPOL/MLC/ISM/ISPS
rules and codes!
---
MINAMAR MARITIM & TRADING SERVICES (MINAMAR) is totally committed to attaining the highest standards in maritime personnel recruitment by complying with the provisions of the Standard of Training Certification and Watchkeeping (STCW-95 as amended). The austere requirements set forth by the International Maritime Organization (IMO) and International Shipping Management (ISM).
Under the tutelage and expertise of company's competent staff and guided by its strict recruitment standards. Principals/clients can be assured that only qualified, competent and highly-trained seafarer will be placed shipboard their vessels. Also, continuous evaluations, trainings and communications with the Officers secure a stable and devoted officer corps for them.
Minamar Nautical Training & Offshore Services
One of our Company's group which is providing the relevant services.
Creation of Offshore Services in Greece, according to the Greek Laws with the lowest and unbeatable cost.
UPGRATING ALL THE COC OF THE FLAG OF CONVENIANCE COC (BELIZE - PANAMA - HONDURAS ETC ETC) relying on our very good connection with internationally recognized countries (Egypt-Cyprus).
For the Egyptian COC the candidate must apply through our office in Greece. Then will review all his documents. After approval, then will proceed to Alexandria, Egypt to have the proper course for the duration of 20 weeks, followed by an oral examination to obtain the 3rd officer /or third engineer COC. Nerveless weather the COC is any grade after having sea service of 18 months, then can apply for each, officer /2nd on and so on until possessing his original COC which applied without charging any additional fees. Exempt the one which already paid upon first application. Taking in consideration that the same COC will be kept by the applicant to work without any problem.
The role of MINAMAR NAUTICAL TRAINING & OFFSHORE SERVICES is to follow up the candidate's courses /improvements and to tender every legal and updated references having a highly experienced staff of Masters and chief engineers.
STUDYING IN RECOGNIZED NAUTICAL ACADEMIES IN GREECE AND CYPRUS
We really have the huge pleasures to announce to our beloved students who are desiring to make their nautical career that a very high level recognized academies will start their courses in February 2018. Following the same procedures and policy of the ARAB ACADEMY IN ALEXANDRIA and issuing the same international RECOGNIZED by all nations COC. Providing the latest updated methods to make them excellent, experienced and educated officers.
THE ROLES OF OUR COMPANY ARE
Securing residence permits to the candidates.
Assisting to find suitable cheap accommodation
Consult our students to achieve the best results during their studies.
Providing them always with the most updated information relating to their duties when starting practical careers, all our MINAMAR TEAMS WILL BE AT THE DISPOSAL OF OUR OFFICERS, 24 HOURS A DAY SHARING AND FINDING THE SOLUTIONS FOR THEIR MATTERS.
Minamar is relying on her highly experienced STAFFS in the middle east countries. Having the best professional relationships with the biggest and worldwide famed TRAINING CENTER. Can offer the following services in unbeaten cost and undertake to consults all candidates with the updated information and regulations relating to the STCW 1995 as amended.
Updating the Panamanian COC ( CERTIFICATE OF COMPETENCY )
Upgrading the Panamanian COC
Upgrading and updating Honduras COC
Cyprus endorsements and SB ( ENABLING SEAFARERS TO WORK ONBOARD CYPRUS FLAG VESSELS)
Liberian endorsements and SB
Marshall island endorsement and SB
IN ADDITION, WE CAN ADVISE IN CREATION OFF-SHORE COMPANIES AND REGISTERATION
ACCORDING TO THE GREEK LAWS A& REGULATION PROVIDING THE BEST COSTS AND SERVICES. MINAMAR HAS THE PLEASURE TO ANNOUNCE ESTABLISHMENT OF MANNING LICENCED COMPANIES.
OFFERING TO THE OWNERS STAND BY CREW TO MAKE DELIVERY OR UNDELIVERY OF THEIRS NEWELY PURCHASED VESSELS, IN ORDER TO OVERCOME ALL THE DIFFICULTIES MAY ARISE RELATING TO THEIR ORIGINAL COMPANIES CREW AS REGARDS TO THEIR ENTRANCES VIZAS ETC ETC.
Hellenic Arab Maritime Academy
The establishment of the Hellenic - Arab Maritime Academy arose from the academic cooperation between the City Unity College and the Arab Academy for Science, Technology and Maritime Transport (A.A.S.T.M.T), with support from The Arab-Hellenic Chamber of Commerce & Development.
The A.A.S.T.M.T is a world class maritime academy offering high quality of maritime education and training., offering B.Sc. and M.Sc academic programs up to Ph.D for Master Mariners, Engineers and Personnel working in the maritime industry.  The Hellenic-Arab Maritime Academy offers a four-year BSc in Marine Transport Technology, BSc in Marine Engineering Technology and BSc in Marine Electrical Technology where students will acquire a Certificate of Competency (COC) as a 2ndMate, 3rd Engineer and Electro-Technical Officer (ETO). The entire program is accompanied by hands on experience, a variety of drills, practiced on board merchant, foreign ships or on board the training ship AIDA IV. The aim of the Academy is to attract students from all over the world.
Minamar Group of shipping and training companies along with all its affiliated companies having a Good Cooperation with A.A.S.T.M.T undertaking to encourage and strongly support our students in the middle East to use the facilities provided by the Greek government to allow studying in Greece in one of the highest level maritime education academies internationally recognized.
Minamar is providing all necessary assistance to secure the followings:
smooth registration  of the canditaesin the academy and issuance proper residence permission  in greece.
following up their  studies in the academy tenderning utmost helps for succesfull results.
providing the most suitable and chepest  accomodations.
the teams of minamar will provide necessaries practicals references helping our students to understand and apply theirs knowledeges onboard the vessels.
Minamar Chartering & Management LTD
We have also the pleasure to announce the recommencement of our chartering activities relying on our farm as ex ship's owners keeping the best relationships with first class charterers and cargo forwarders for this purpose had employed high class chartering experienced staff.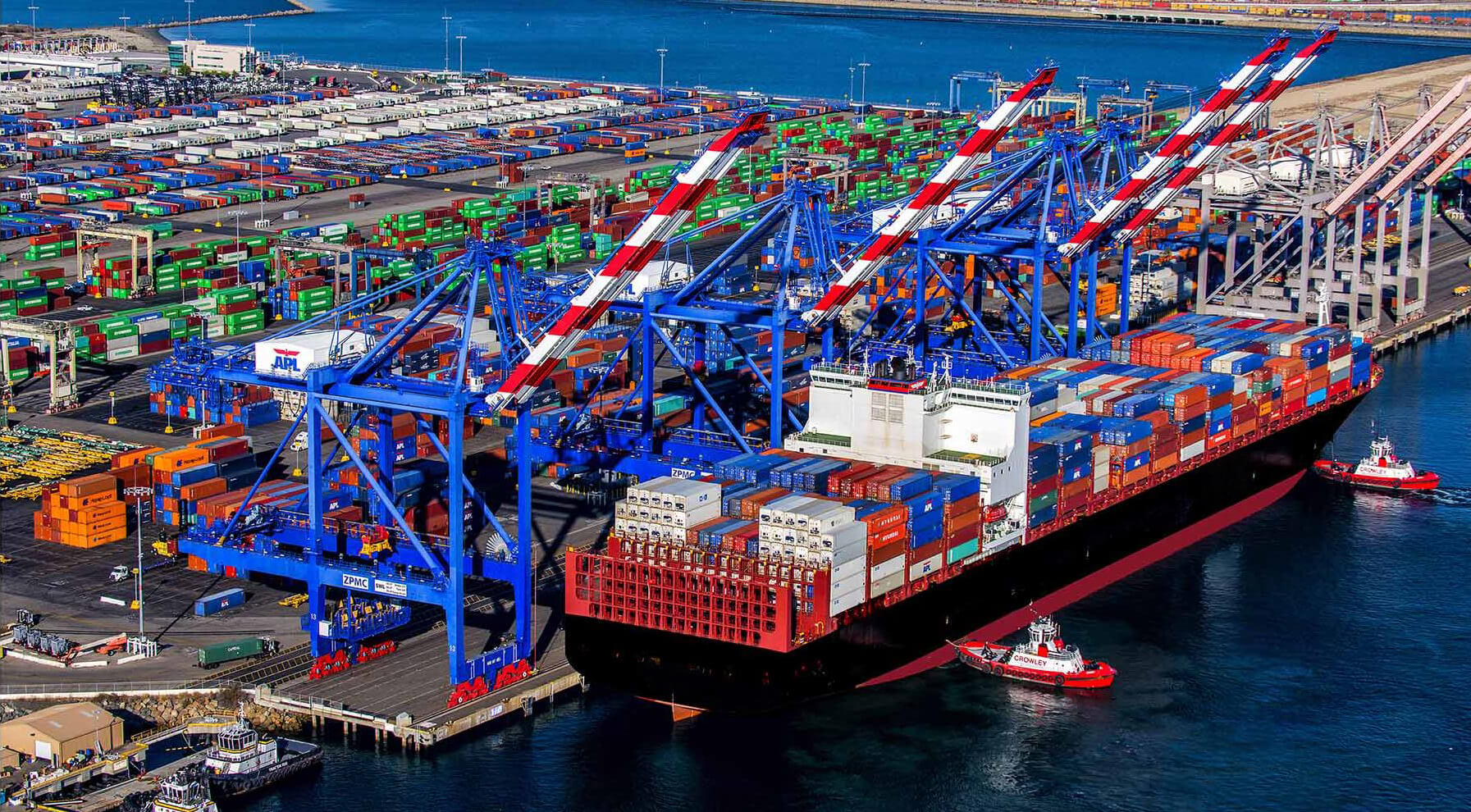 Our team
Ampntoul Razzak Chatzouz
Chairman
Achmat Chetzazis
Crewing Manager
Nabil Abdul Rahman
NABIL ABDUL RAHIM | CHARTERING - S&P | GM OF N.A.R.
Alaa Mahmoud Alsaleh
Representative in Sudan
Giorgos Vavatis
Operation Manager
Aikaterini Papakosta
Deputy Manager
Ali Mohamad Ismaiel
Nabil CO - Managment & Chartering Department Deputy Manager
Captain Samer Naboulsi
Arabian Gulf Countries Representative - Operation Manager
Gamal Shleilat
Minamar Representative in Lebanon
Ali Gazal
Crewing Manager Lattakia - Syria
Amer Kasser
Trading Manager
Nihad Spyridon Alabed
Deputy Technical Manager
Ahmad Sabra
Representative in Lebanon
MINAMAR MARITIME & TRADING SERVICES (MINAMAR) established in Piraeus, Greece as ex-Minamar chartering and management LTD on 2006 by Captain Abdul Razzak Chatzouz. Captain Vavatis Georgios, economist expert Mr. Mustafa Chatzouz, Mr.Amer Kasier, Miss Anastasia Vanna, Captain Ahmad Hegazi and Nihad Spyridon Alabed had Joined the company on 2017. The purpose is to create together with its founder a strong and experienced team who can supersede all difficulties arising from the maritime problems. Endeavors continuously our office, which is located in the shipping center of Piraeus port enabling us to have immediate con nection with principals, flag administrations and all shipping activities.
OTHER BUSSINESS PROSPECT
A.S.V. Envisions itself to be an active player in the maritime industry into the next decade. As we commit ourselves to hire the best qualified seafarer to our Principal, it is our aspiration to produce and train one under our own turf. In 3-year time, we plan to establish a Maritime Training center equipped with modern teaching facilities and schooled by highly experienced and competent instructors, whose training expertise are honed by year of stay on board multi-national-flag merchant ships and/ or naval vessels.
Although it will be guided by the format and substance suggested in IMO Model Courses, it will NOT be the intention of these Model Courses, however, "to present the instructor with a rigid teaching package which they are expected to follow blindly... Because educational system and cultural background of Greek, Syrian and Egyptian trainees in maritime and training subjects may vary considerably" from seafarers students of other countries.
Affiliated Companies